Ok, here is the latest news about the bridge game last night. With a few of us older gents on, Gorilla did manage to get some kills, (However most were his own team mates

)
After he left the game, He seemed happy for the kills or maybe just happy, you decide. Lets look in now as we follow Gorilla with our
YOU VIEW Cam
http://www.youtube.com/watch?v=VNKyG4C2VlA
Along with our friendly British Gent, Owen. Whom was tossing Grenaides like no one else. I hear that New York Yankee's even caught a glimps of his pitching Arm.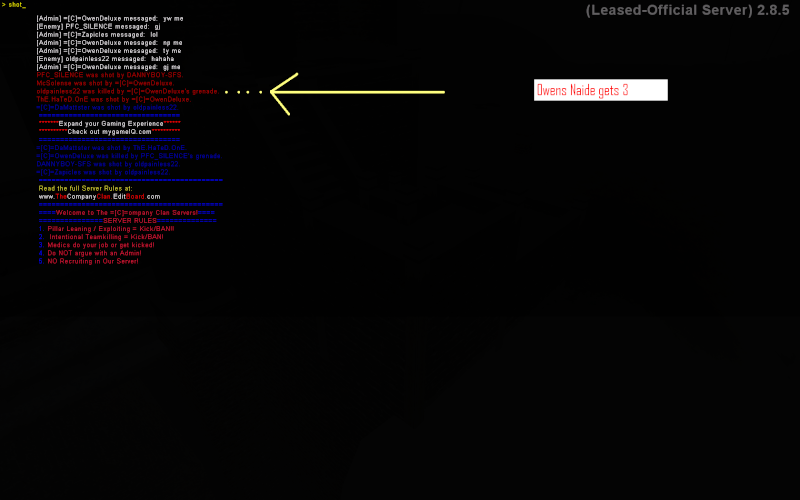 We were all talking on vent and was planning to experiment with the defence side team
http://www.youtube.com/watch?v=sHzdsFiBbFc
_________________
Favorite shooting spot! From ASS ult
We the Few, try so hard for so many that the many don't see the Few!